Our mission is to offer outstanding excursions in Tenerife with unparalleled service at every point. 
We meet this goal by handpicking each of the excursions that we offer based on popularity, customer feedback and price. Simply put, if we wouldn't book an excursion for ourselves then it isn't good enough for our customers. We are knowledgeable, friendly and always strive to meet our customer's needs and exceed their expectations.
Our customer is at the forefront of everything that we do, we are contactable in and out of working hours via Sunphoria's WhatsApp, e-mail, live chat and social media so that you always have someone to speak to.
Unlike the larger companies, we're able to put time into meeting each customer's needs. We're passionate about advising you on anything from the best bus to take, the best restaurants on the island and answering any other general questions that you might have.
We are our target market
We're based in the leafy county of Devon, England. We're British tourists who love to holiday on the beautiful island of Tenerife.
Hi, I'm Daniel!
I started Sunphoria Excursions in January 2022. With 4 years experience working within customer facing roles, a passion for giving exceptional customer service and a love for travel, starting Sunphoria was a natural and exciting progression. 
In December 2021, amidst lockdowns, I started to look for a new exciting challenge and very quickly decided that I'd like to work within travel and tourism. I very quickly realised that there was a gap in the market for a trustworthy, exciting excursions company in Tenerife owned by genuine tourists. After all, being British tourists, we are best placed to understand the wants and needs of our customers.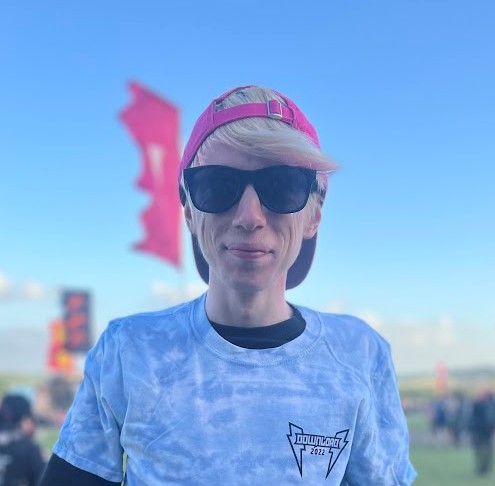 In May 2021, I started the Explore Enterprise course with The Prince's Trust where I learned the basics of starting and running a business. The team were (and continue to be) supportive of my business and my ideas, which helped me to realise that my business is viable and that I am capable. For almost a year I have been working with an incredible business mentor who has helped me to ensure that Sunphoria is viable and that everything from Sunphoria.co.uk to my business plan is the best that it can be for my customers.
As I write this, in June 2022, Sunphoria is fully operational and we are ready to help our customers and exceed their expectations.
Get in touch with us today and let's make your holiday to Tenerife incredible!
Daniel
Owner 
Sunphoria Excursions