Mount Teide Tour with Teide Cable Car tickets and Bus Transport
Information
Take a trip by bus to the incredible Mount Teide Volcano in the centre of Tenerife. Standing at an impressive 3,700 metres tall, Mount Teide is the highest point in Spain and the third highest volcano in the world!
Itinerary
To start the day, you'll be picked up by coach from your accommodation in the North or South of Tenerife to embark on your adventure, you'll be joined by your official Mount Teide guide. Taking a return bus to Mount Teide is not only the easiest way to visit but is more environmentally friendly and sustainable than taking a car!
On disembarking the bus at the base of Mount Teide, make sure to take some pictures with this incredible view then head to the cable car to embark on your adventure to the highest point in Spain! 
On reaching the peak of Mount Teide, head to one of the three viewing points where you can see Siete Cañadas and the Ucanca valley, a view of North Tenerife or a view of South Tenerife. Keep in mind that it's much colder at this height so a coat or jumper is recommended.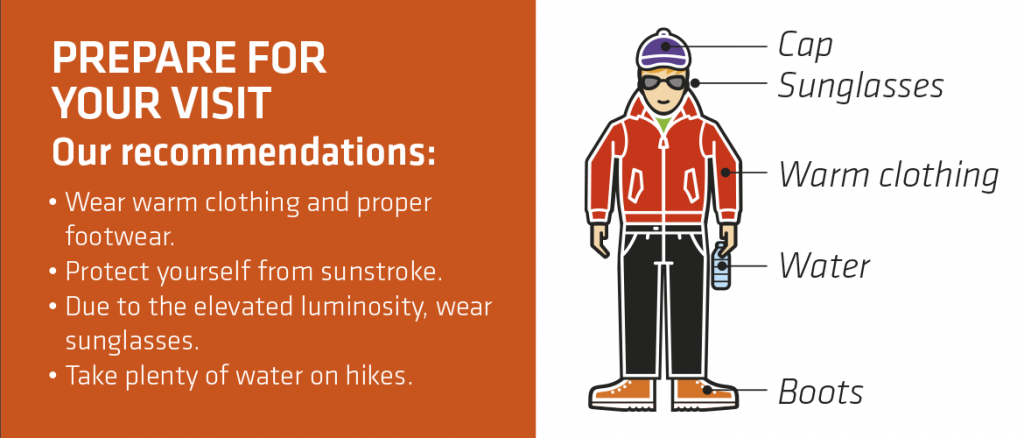 This tour lasts approximately 7 hours and at the end of your trip, your coach will return you to your hotel.
Hotel Pickup to Mount Teide
You can either contact us via live chat prior to making your booking to inform us of your hotel or on receiving your booking, we will contact you prior to organising your transport to confirm where you will require pickup.
Mount Teide Transport From The North
Puerto de la Cruz - Every day
La Laguna/Santa Cruz - Wednesday & Saturday
Mount Teide Transport From The South
Los Cristianos, Playa de las Américas, Costa Adeje: Every day
Los Gigantes, Puerto Santiago, Callao Salvaje, Playa Paraíso: Monday, Wednesday and Friday
El Médano, Golf del Sur, Costa del Silencio: Tuesday, Thursday and Saturday
For further information please feel free to contact us via our live chat and a member of our team will be happy to help you!
Information about the Teide Volcano can be found here.
Why not take a look at Sunphoria's full range of amazing experiences in Tenerife?