2 Hour Scuba Diving, Tenerife
Looking for an amazing Tenerife scuba diving experience? This experience has been presented with Viator's 'Badge of Excellence' and is 5 star rated!
This tour is perfect for all experience levels, even beginners so don't worry if you've never been scuba diving before!
With the plethora of marine life present around the island, scuba diving in Tenerife is sure to be an unforgettable experience!
Information
Starting your experience in the beautiful coastal village of La Caleta, you'll be greeted by your guide who will provide you with your snorkelling equipment. You'll be given a full briefing by your experienced scuba diving Tenerife guide beforehand making this experience perfect for beginners.
With the briefing lasting 35 minutes and the full scuba diving Tenerife experience lasting 2 hours, you'll have ample time to develop your skills and take in the views.
Your scuba diving experience will take place in the bay of La Caleta, Tenerife, home to some of Tenerife's incredible marine life. During your scuba diving experience you will see the flora and fauna, and wildlife in this underwater paradise!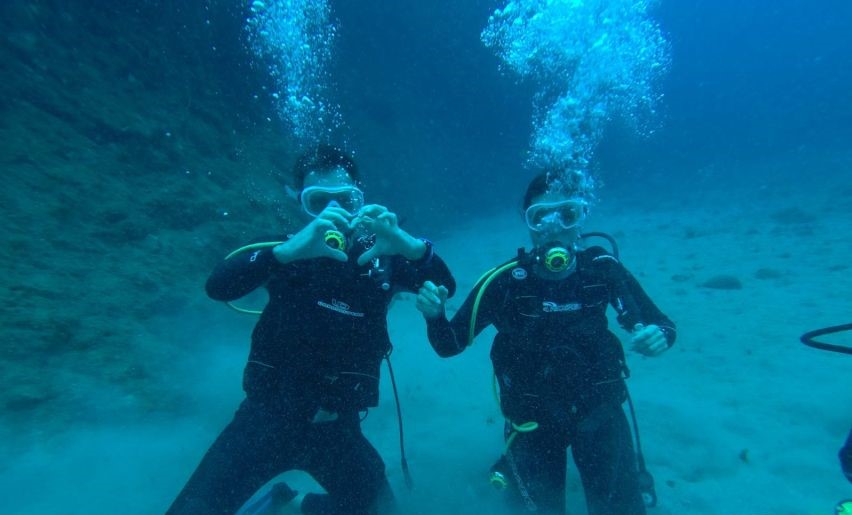 There's no need to bring your own underwater camera as pictures and video will be taken throughout so that you can concentrate on making amazing memories!
---
Reserve Now & Pay Later
We now offer a Reserve Now & Pay Later option on some of our excursions, including our scuba diving Tenerife excursions. This option means that we can reserve your trip up to four months in advance giving you up to two days before to complete payment. Contact us for more information!
We offer Tenerife scuba diving tours and much more, view our full range of incredible experiences in Tenerife here!