Utopia Boat Party Tenerife
If you're looking for the best boat party in Tenerife, you're in the right place! Get ready for a day of partying, fantastic DJ's and, of course, plenty of booze!
Starting your day at 3:30pm at the Black Pearl Cafe in Puerto Colón, which overlooks the Puerto Colón Marina, grab a drink and listen to some great DJ's getting the party started early helping you to prepare for your three hour boat party in Tenerife!
On board the three hour boat party you'll be treated to a variety of music from garage to hip to dance classics from some of Tenerife's best DJ's. On board is an open bar so grab yourself a drink and party the day away at Tenerife' best boat party. You'll even have the opportunity to take a break to swim!
If you still have the energy on leaving the boat, take the party into town where there'll be plenty of DJ's keeping the party alive long into the evening.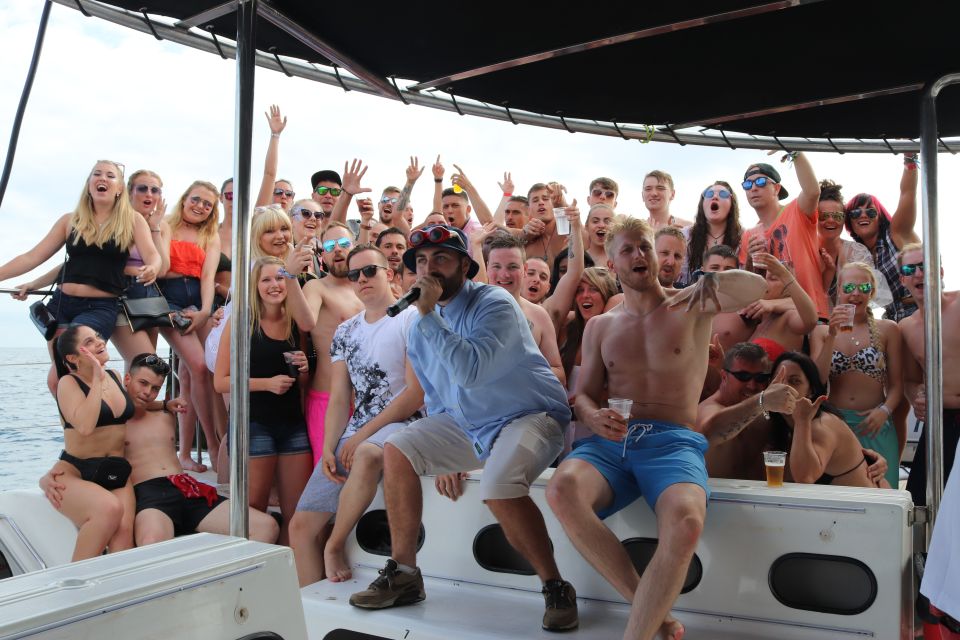 If boat parties aren't your scene, we offer many other incredible Tenerife excursions, why not check out our exhilarating jet ski tour?